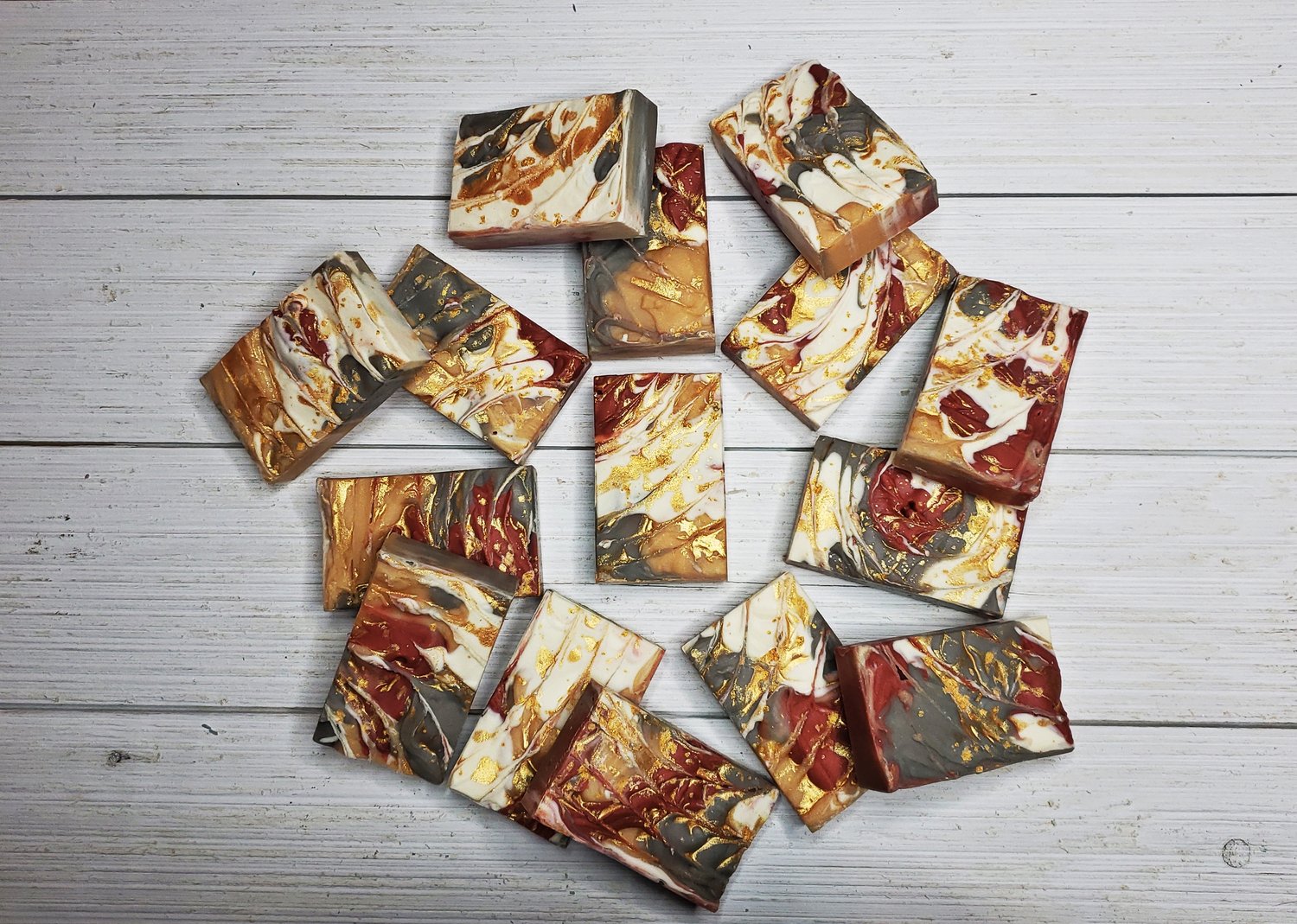 What does this cold process soap smell like?
An exotic fusion of Himalayan sea salt and delicate florals come together to create this clean, lightly floral scent. Bergamot, geranium, and jasmine are layered with fresh eucalyptus leaves atop a base of amber, and musk.
DUE TO COVID-19 SHIPPING MAY TAKE LONGER THAN NORMAL. We still pack and ship your orders within 3-5 business days, however, the postal service has a longer arrival time for your package. Please consider this if you need your order quickly
PLEASE NOTE:
In order to make your handmade soap last longer, keep it dry between uses. Please use a soap dish that drains and keeps it away from direct streams of water.
This listing is for 1 bar of handmade soap.
If irritation occurs, discontinue use.
What's in our handmade cold process soaps?
INGREDIENTS: Distilled water, Olive oil, Coconut oil, Sunflower oil, Rice Bran, Sustainable palm oil, Cocoa Butter, Shea Butter, Castor oil, Stearic acid, Sodium Hydroxide, Skin-safe fragrance, Kaolin clay, Goats milk, Salt and Sugar, Skin-safe colorant.
The minimum weight of each bar is 3.95 oz. Each handmade cold process soap will come individually wrapped inside of the shipping package.