$

12.00
Cotton haired fairies tealight warmer and melt set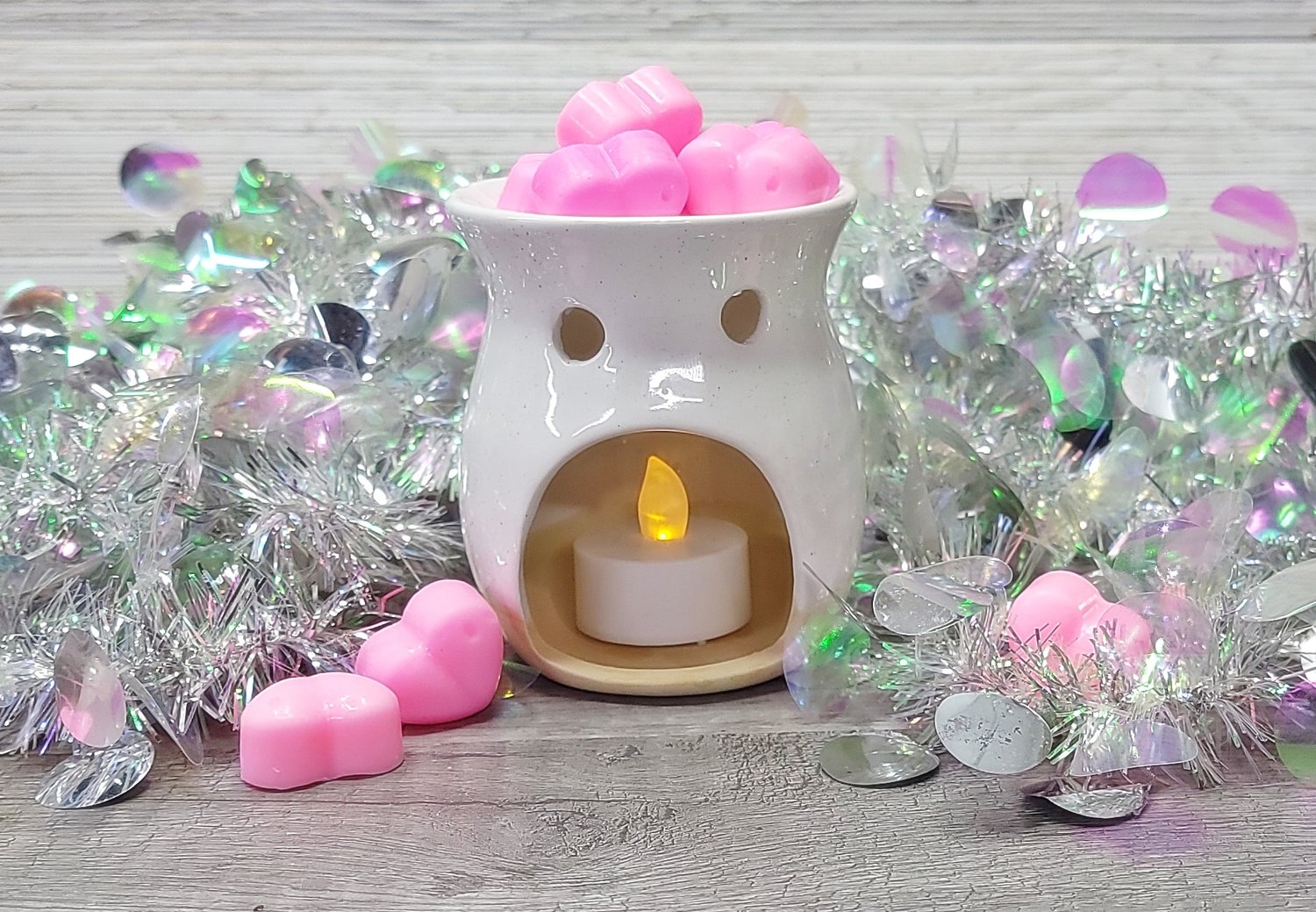 These cute little starter tealight warmer sets makes a great gift for any occasion, or simply keep it for yourself. In this set, you'll get a cotton drawstring bag filled with heart-shaped highly scent wax melts, tealight candles, a box of matches, and a wax burner. (battery operated light in photo not included)
Fragrance profile: A combination of light fruit and florals, peaches, bananas, and citrus which mixes with soft florals of jasmine and wild violets on a background of warm vanilla and exotic musk. Inspired by the Lush fragrance.
Place a tealight candle in the opening at the bottom. Place wax melts in the bowl on top. Light the tealight candle beneath. The tealight candle will heat the bottom of the ceramic bowl, melting the wax and releasing the fragrance.
Do not burn unattended.
Keep away from children and pets
Do not use near drafts
This melt warmer is made to be used with a tealight candle which warms the melt from underneath.
Melts do not have a wick and are made to be used with a warmer.
Mix and match melt fragrances to create your own personalized scent.
Listing is for one Ceramic Tealight warmer, 5 oz. scented wax melts and one box of matches.
Please refer to our Terms & Conditions and Policies prior to making your purchase. By making your purchase through Royal Apple Berry, you have read the above instructions and agree to our Terms, Conditions, and Policies.