$

13.00
Teach, Love Inspire 20oz. Color Changing Cold Liquid Tumbler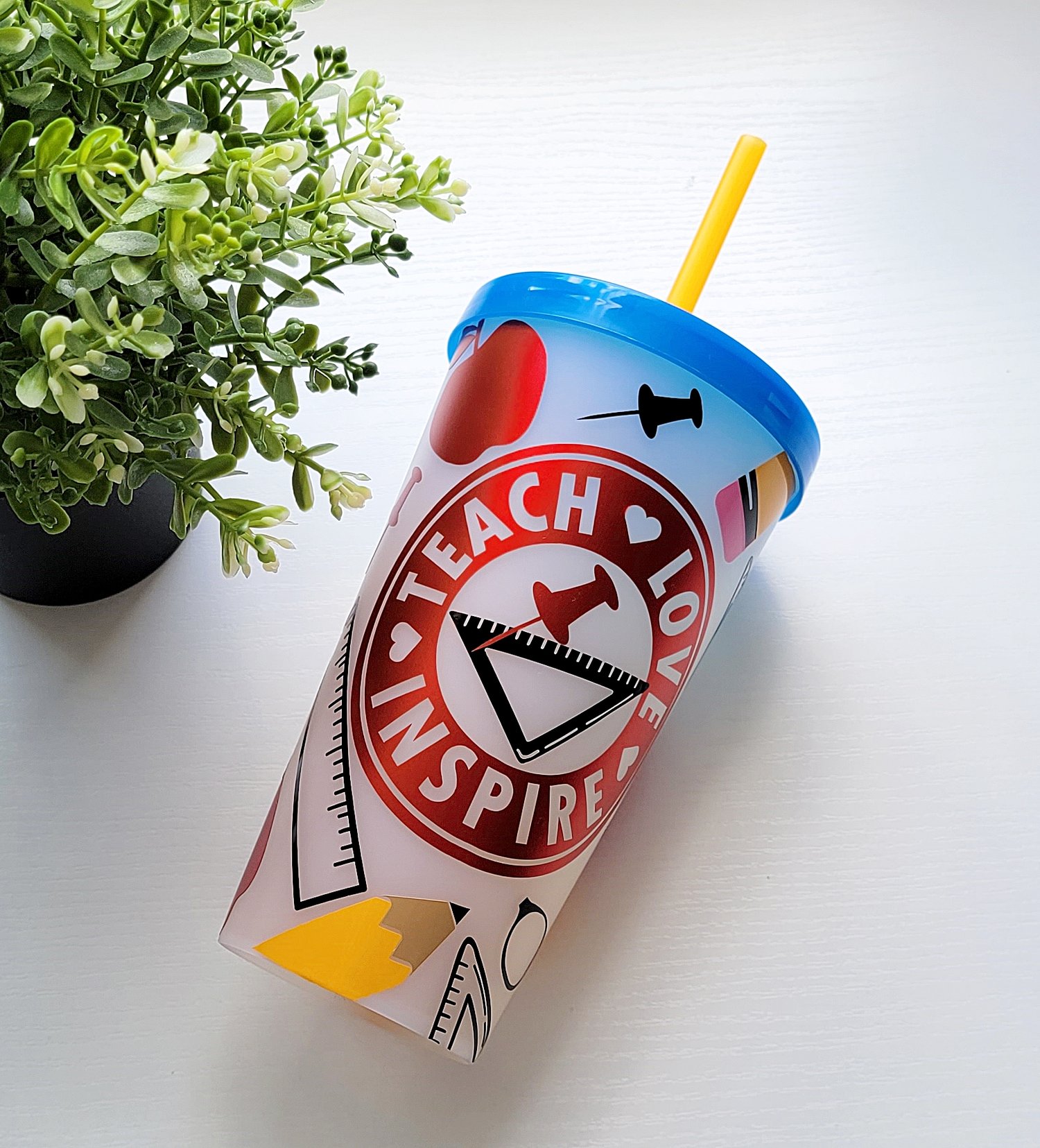 We love our teachers who support, inspire, and encourage us to become whatever we want to be in life, so why not show them a bit of appreciation by gifting them, or yourself if you're an awesome sauce teacher with the perfect tumbler.
Color of cup: White color changing with cold water.
This listing is for one 22 oz. cold liquid cup.
Please do not add hot liquids to this cup. This cup is handwash only. Do not put in the dishwasher, do not scrub. Handwash gently only. Pat dry or air dry only.