$

8.00
SPEARMINT EUCALYPTUS ESSENTIAL OIL SOAP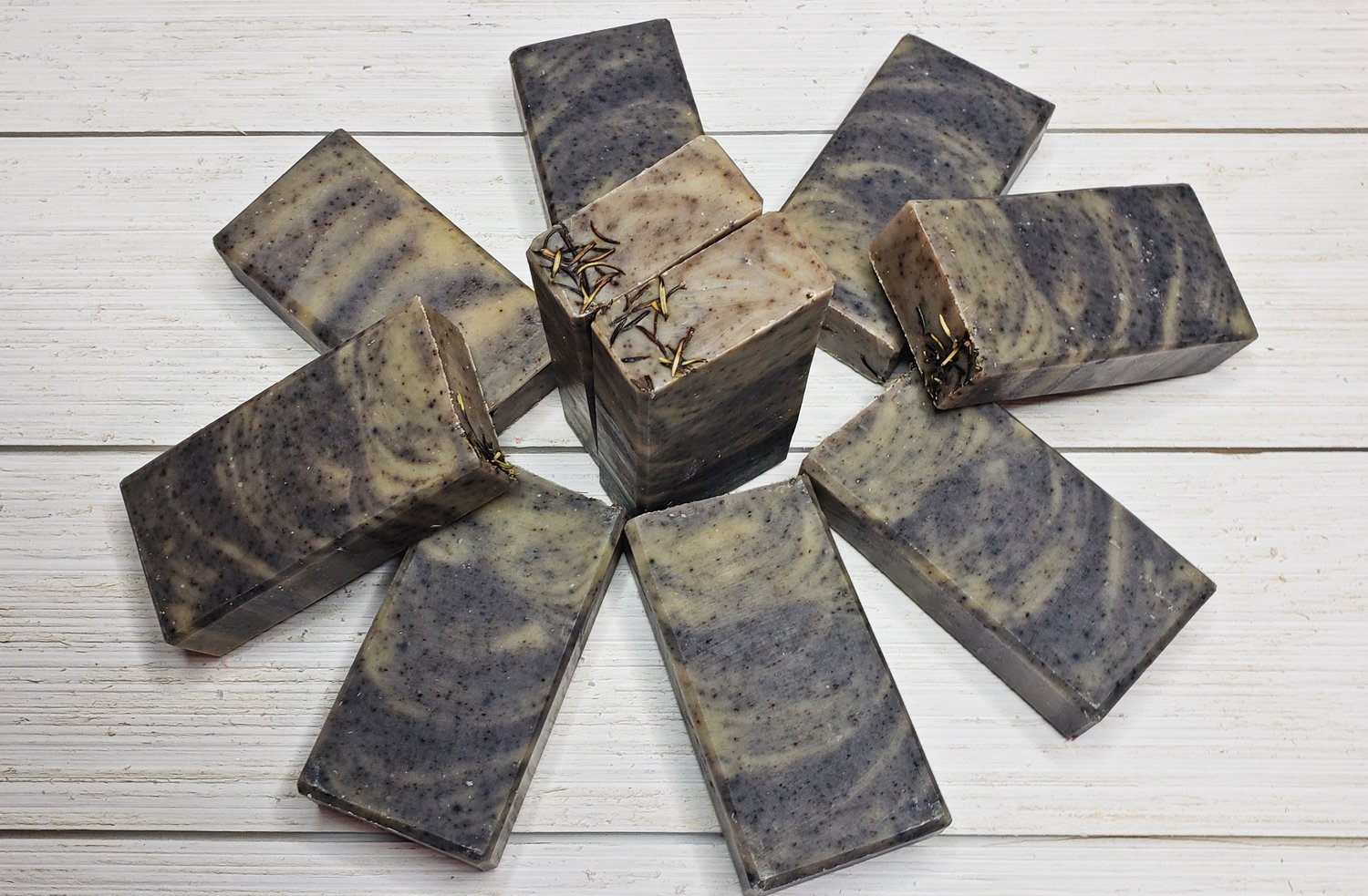 What does this handmade cold process soap smell like?
Spearmint and Eucalyptus essential oils.
DUE TO COVID-19 SHIPPING MAY TAKE LONGER THAN NORMAL. We still pack and ship your orders within 3-5 business days, however, the postal service has a longer arrival time for your package. Please consider this if you need your order quickly
PLEASE NOTE:
In order to make your handmade soap last longer, keep it dry between uses. Please use a soap dish that drains and keeps it away from direct streams of water.
This listing is for 1 bar of handmade soap.
If irritation occurs, discontinue use.
What's in our handmade cold process soaps?
INGREDIENTS: Distilled water, Olive oil, Coconut oil, Sunflower oil, Rice Bran, Sustainably sourced palm oil, Cocoa Butter, Shea Butter, Castor oil, Stearic acid, Sodium Hydroxide, Salt and Sugar, Skin-safe essential oils of Spearmint and Eucalyptus, and rosemary botanicals and natural colorants of Alkanet root and Nettle leaf.
The minimum weight of each bar is 5-6 oz. Each handmade cold process soap will come individually wrapped inside of the shipping package unless a full loaf is ordered, which will come wrapped in tissue paper inside of the shipping package.
All Royal Apple Berry's products are made using high-quality cruelty-free ingredients. Our formulations are tested on ourselves, family, and friends, never animals. All products are made in Sterling Heights Michigan.