$

5.00
MOCHACCINO SUGAR LIPS LIP EXFOLIANT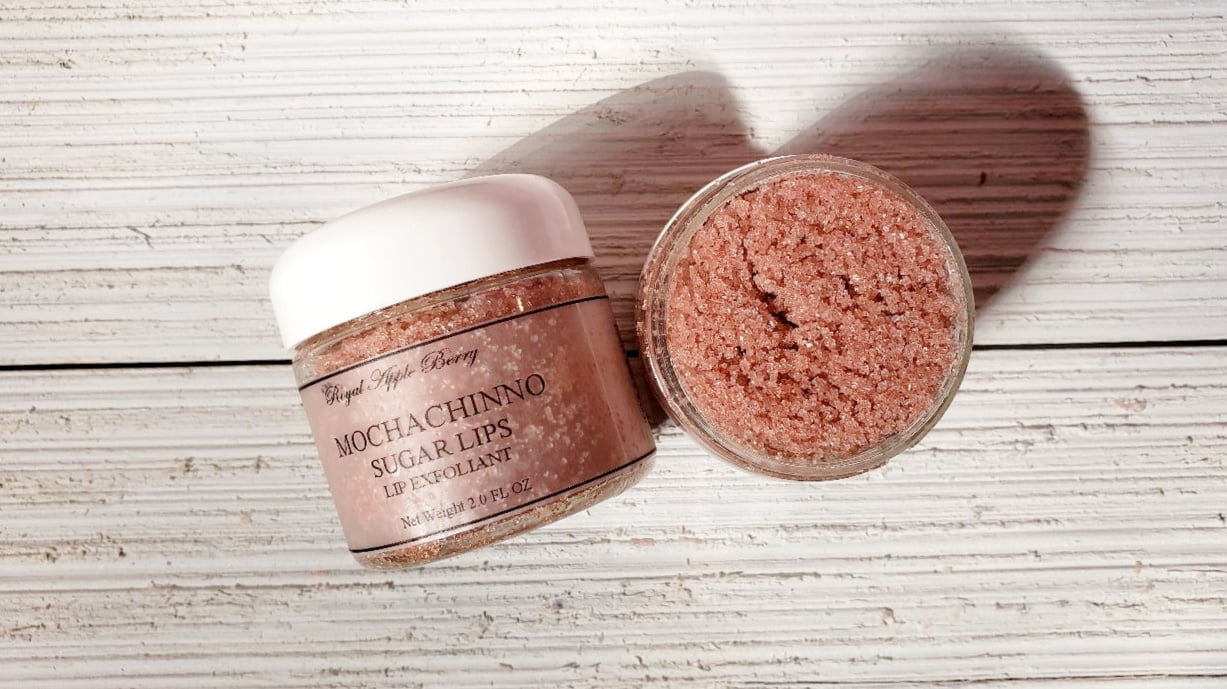 What does Mochaccino taste like?
Creamy Chocolate, milk, espresso, and sweet ground white chocolate
How to use: Take a pea-sized amount and scrub your lips soft, then lick off the excess. Sugar lips will buff away chapped skin leaving those kissers exfoliated, smooth, and moisturized.
Ingredients: Cane sugar, Cocoa butter, honey, and Cosmetic-grade colorant, and flavor oil.
This listing is for 1 jar of sugar lips lip exfoliant. Each jar contains approximately 2 oz of soap scrub. As this is a handcrafted product, weight may vary slightly.
Please be sure to carefully read all ingredients prior to purchasing to be sure you are not allergic to any listed in our products. If irritation occurs, please discontinue use and consult a physician.
All Royal Apple Berry's products are made using high-quality cruelty-free ingredients. Our formulations are tested on ourselves, family, and friends, never animals. All products are made in Sterling Heights Michigan.