$

9.00
FRESHLY PICK COLD PROCESS HANDMADE SOAP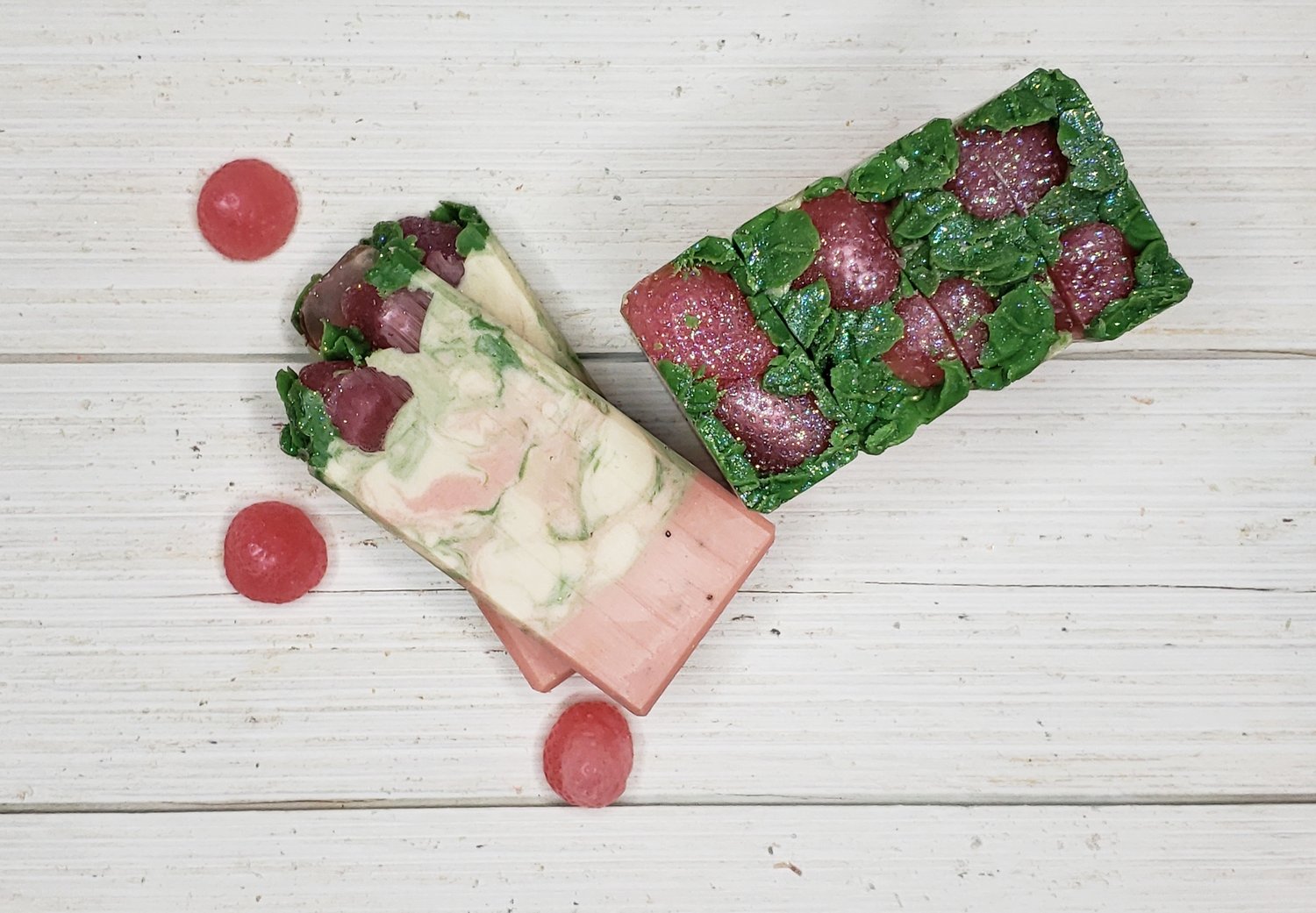 A unique blend of rhubarb and strawberries with hints of dew fruit and vanilla. It really does smell just like the real thing.
SORRY, I CAN'T BE ADDED TO THE 3 FOR BUNDLE
DUE TO COVID-19 SHIPPING MAY TAKE LONGER THAN NORMAL. We still pack and ship your orders within 3-5 business days, however, the postal service has a longer arrival time for your package. Please consider this if you need your order quickly
PLEASE NOTE:
To make your soap last longer, keep it dry between uses. Please use a soap dish that drains and keeps it away from direct streams of water.
This listing is for 1 bar.
If irritation occurs discontinue use.
INGREDIENTS: Distilled water, Olive oil, Coconut oil, Sunflower oil, Palm kernel flakes, Shea Butter, Cocoa Butter, Castor oil, Rice bran oil, Stearic Acid, Sodium Hydroxide, Goats milk, Heavy whipping cream, White kaolin clay, Sugar, Salt, Strawberry seeds, Skin-safe fragrance colorants, and glitter.
Minimum weight of each bar is 5-7 oz. Each handmade cold process soap slice will come individually wrapped inside of shipping package unless a loaf is ordered, which will come wrapped in tissue paper inside of shipping package.
All Royal Apple Berry's products are made using high-quality cruelty-free ingredients. Our formulations are tested on ourselves, family, and friends, never animals. All products are made in Sterling Heights Michigan.