$

5.00
Congrats on your new house soy blend candle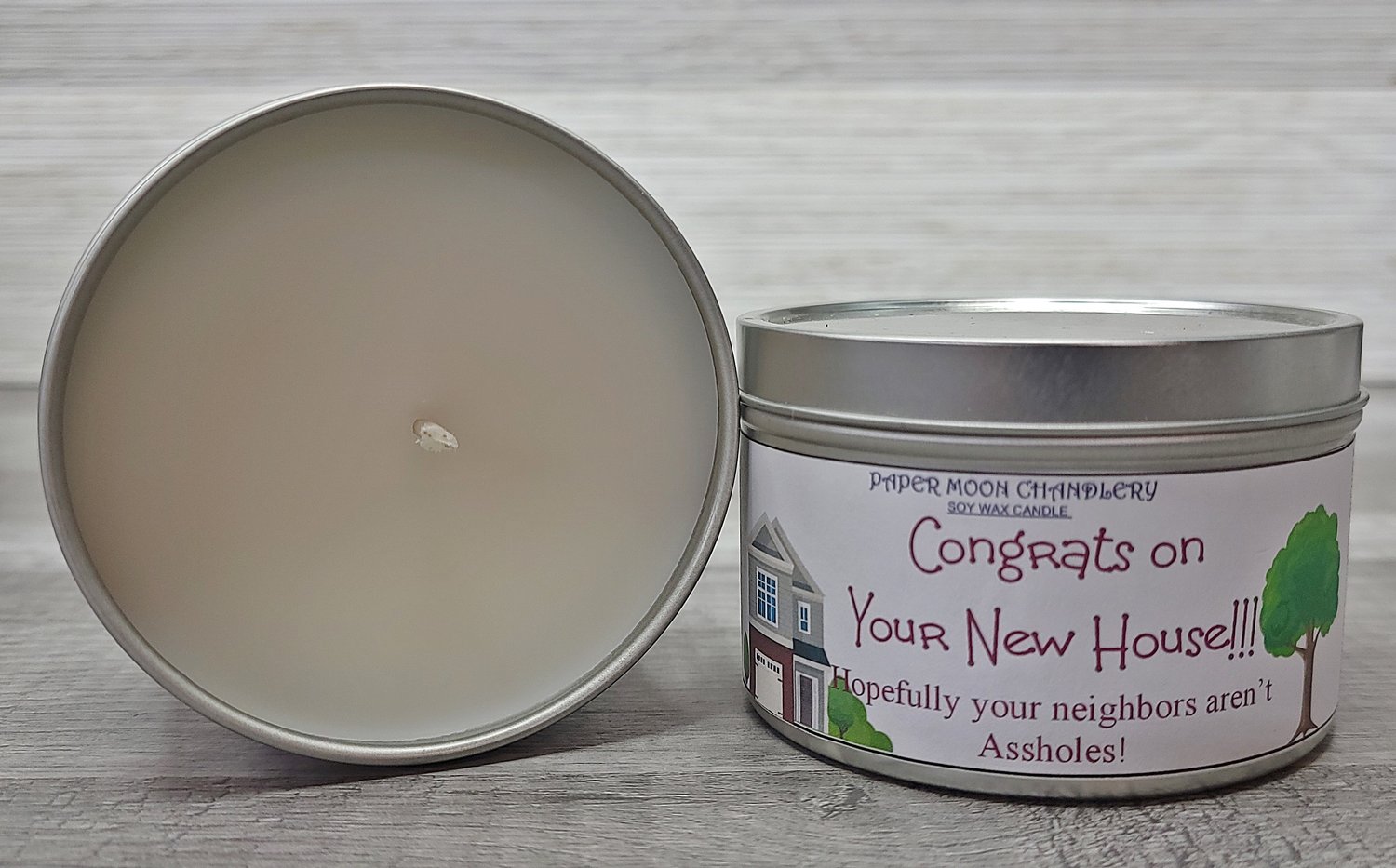 We truly do hope your new neighbors aren't assholes! This candle makes a perfect housewarming gift.
FRAGRANCE PROFILE: This candle smells just like a loaf of freshly baked whole wheat bread; light on the yeast, and heavy on the crisp crust.
DETAILS:
All candles are made of long-lasting soy wax which burns cleaner and longer than traditional candle waxes. Each candle is handmade to ensure scent lasts throughout your candle. Made with vegan-friendly soy wax, a cotton wick, and reusable tin.
Our 7oz. Phthalates, parabens, and sulfate-free candles burn for approximately 30-45 hours.
For the best burn experience, keep the following in mind:
The first time you light your candle, allow it to burn until the wax pool melts all the way to the edge; for a larger candle, this may take several hours. Wax has "memory," so if it is extinguished with a partial pool, that will prevent a full, even pool from forming in the future.
Don't touch your candle while hot.
Keep an eye on all your candles and never burn near anything that can catch fire.
Keep your candles clean by trimming the wicks to 1/4 inch before you light them
every time, and don't burn more than 4 hours consecutively.
Keep candles out of reach of pets & children.
Ensure that your candle is placed on a heat-safe surface.
Do not allow wick trimmings, dust, or other materials to accumulate in the wax pool.