$

15.00
Cats Libby Can Glass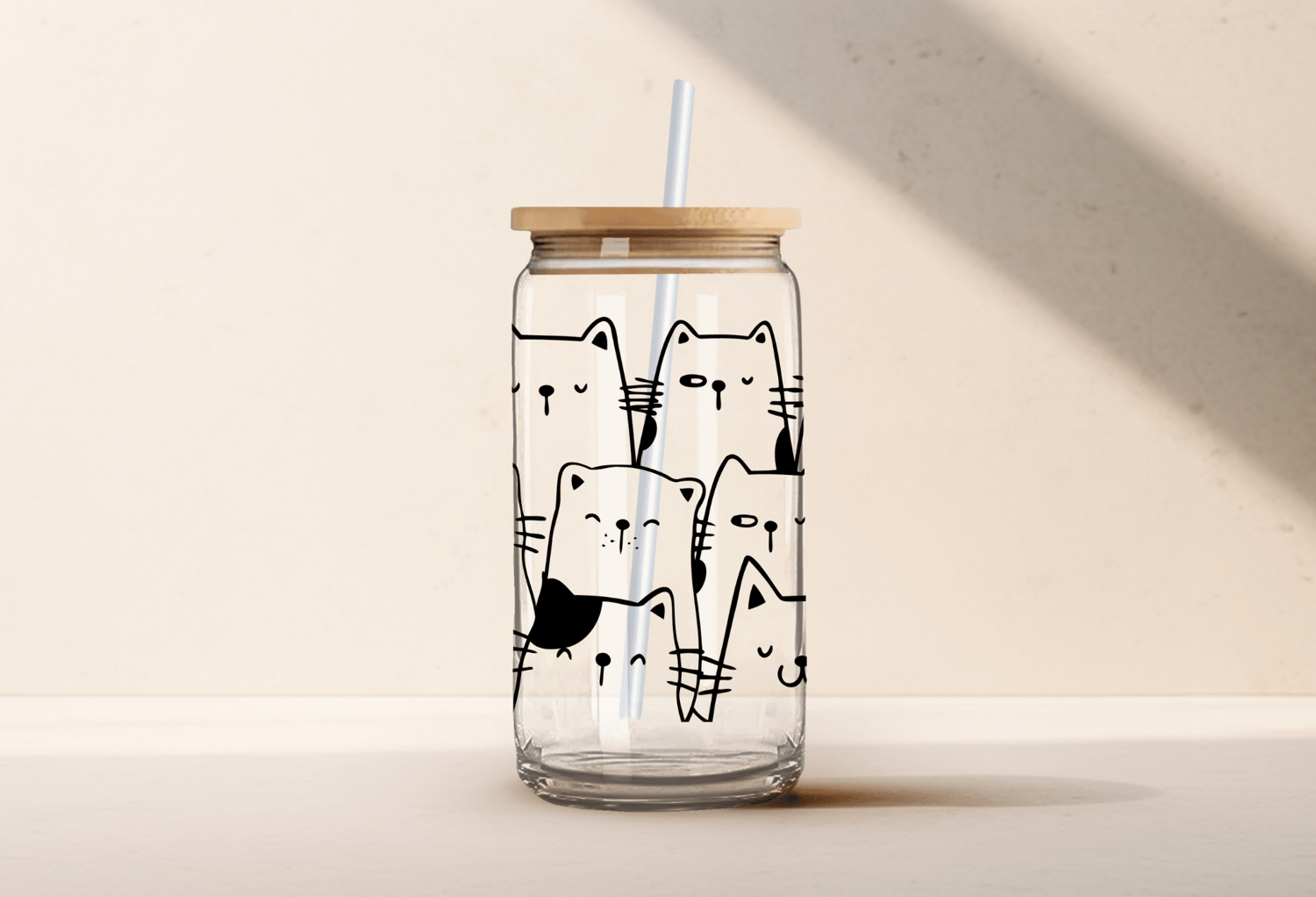 Looking for a unique and eco-friendly way to enjoy your favorite beverages? Our 16 oz Libby Can Glass is the answer. Handcrafted with precision, it features high-quality vinyl that adds a touch of artistry to your glassware collection.
Key Features:
✨ Hand-Applied High-Quality Vinyl: Each glass is a work of art, individually handcrafted to perfection.
🌿 Bamboo Lid: Enhance the sustainability of your drinkware with the included bamboo lid.
🥤 Glass Straw: Sip in style with a reusable glass straw, perfect for your cold drinks.
Care for Your Glass:
🌡️ Handwash Only: Maintain the pristine appearance and quality of your glass with gentle handwashing.
❌ Not Microwave or Dishwasher-Safe: Avoid heat and dishwashers to protect your glass's vinyl and structural integrity.
🚫 No Scrubbing Required: Enjoy easy cleaning without the need for aggressive scrubbing.
Perfect for Cold Drinks:
🥤 Chill out and refresh with your favorite cold beverages in this versatile glass.
Elevate your drinking experience and make a statement with our 16 oz Libby Can Glass. Get yours today and sip in style while being kind to the environment. Cheers to a better way to enjoy your drinks! 🥂🌍"