$

12.00
Cashmere and Cocoa Luxury Whipped Body Butter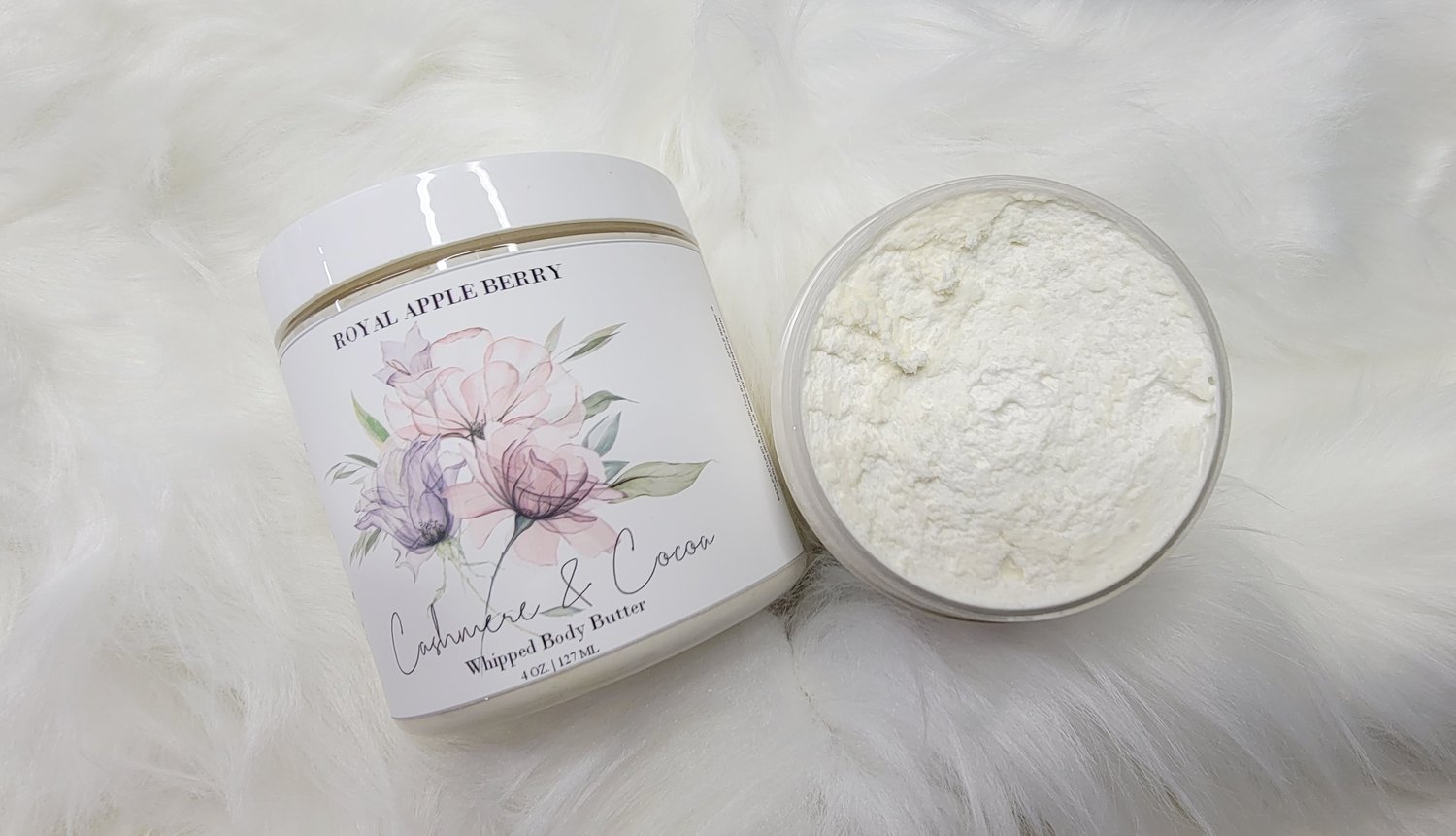 What does this decadent body butter smell like? The complexity of warm spices, rich cocoa butter, olive wood, and a touch of coconut sweetness combine to create a truly relaxing fragrance.
Your skin will love our non-greasy moisture-rich whipped body butter, made with nourishing mango butter, cocoa butter, and avocado butter. A little goes a long way and works beautifully to seal in moisture right out of the shower.
Mango butter contains vitamin A, an antioxidant that stimulates the skin's natural renewal process. It encourages the skin to produce new, healthy skin cells, improves the skin's texture and elasticity, and protects the skin against damage caused by UV radiation.
Cocoa butter is also rich in natural plant compounds called phytochemicals. These substances may improve blood flow to the skin and slow skin aging by protecting against damage from the sun's harmful UV rays.
Avocado oil is known to calm itchy skin, heal chapped skin, replenish dry skin,
hydrate, and moisturize skin, shield skin from ultraviolet radiation, protect against skin damage.
This listing is for one 4 oz. Jar
If irritation occurs discontinue use.
INGREDIENTS: Mango butter, Cocoa butter, Avocado oil, and Emulsifying wax. Keep away from heat sources.
All Royal Apple Berry's products are made using high-quality cruelty-free ingredients. Our formulations are tested on ourselves, family, and friends, never animals. All products are made in Sterling Heights Michigan.