$

5.00
BAG OF BITS HANDMADE COLD PROCESS SOAP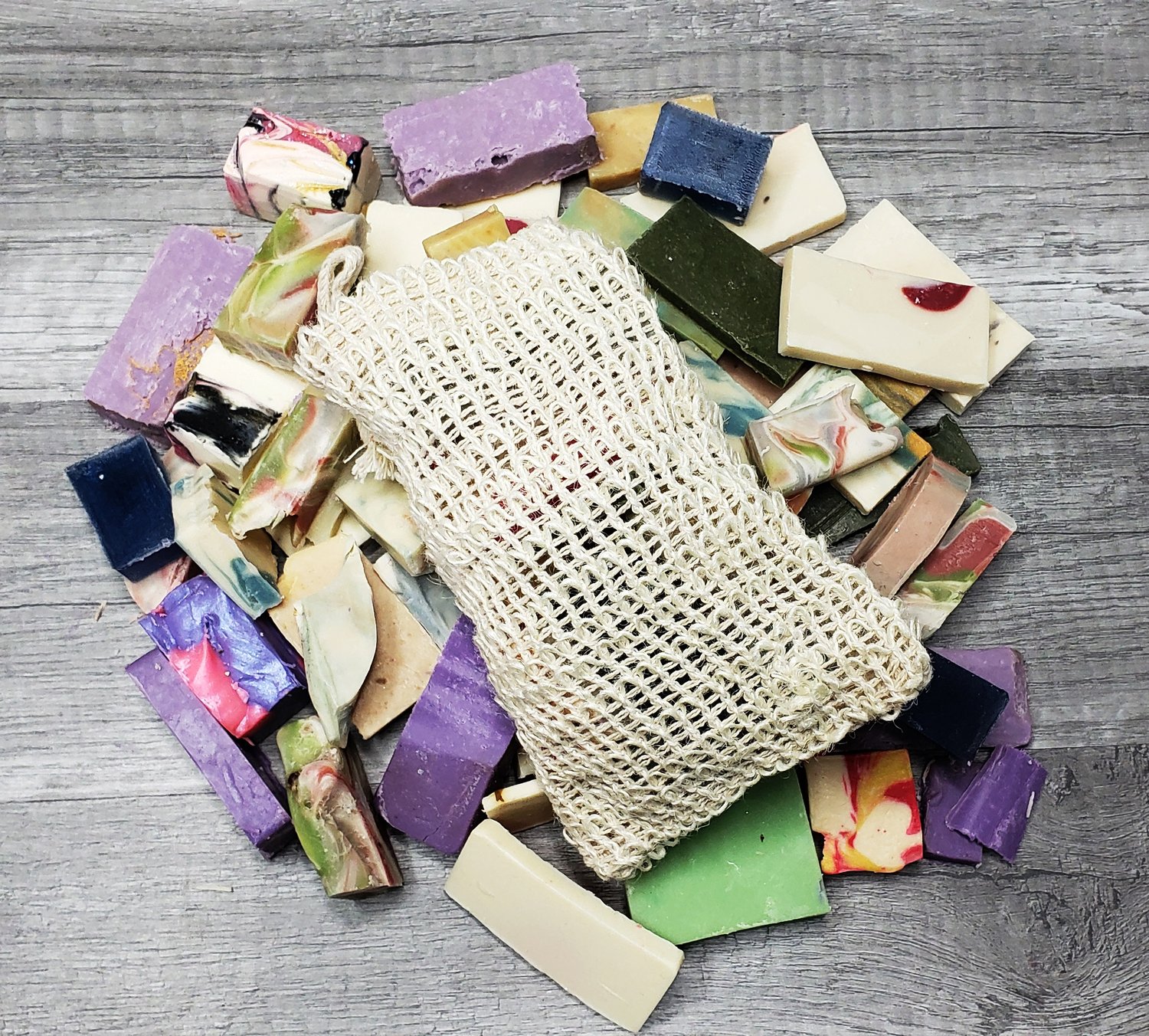 Don't wanna use a washcloth or crusty ole luffa, we gotchu covered boo. Introducing our all-new bag of soap bits.
What's that you ask? Well, let me tell ya. Remember all of the soaps you've previously bought from us? Well, this bag is filled with all of them to create an awesome sauce lather, and all you need to do is wet the exfoliating bag and wash away.
And when you're done using it, just hang it to dry.
AAAAnnnd once it's empty, just toss it in the wash to freshen things up then refill it!
Wanna know what else is cool? If you need a refill, just let us know in the note section that you already have a bag and we'll send you the soap at a discounted rate.
PLEASE NOTE:
To make your soap last longer, keep it dry between uses. Hang to dry
This listing is for 1 bag of soap bits.
If irritation occurs discontinue use.
INGREDIENTS: Distilled water, Olive oil, Coconut oil, Sunflower oil, Palm kernel flakes, Shea Butter, Cocoa Butter, Castor oil, Rice bran oil, Stearic Acid, Sodium Hydroxide, Goats milk, Coconut milk, Rice milk, Heavy whipping cream, White kaolin clay, Sugar, Salt, Skin-safe fragrance, glitter.
The minimum weight of each bar is 5 oz. Each natural sisal bag will be filled with an assortment of handmade soap pieces.
All Royal Apple Berry products are made using high-quality cruelty-free ingredients. Our formulations are tested on ourselves, family, and friends, never animals. All products are made in Sterling Heights Michigan.