$

5.00
ALL THE THINGS HANDMADE COLD PROCEES SOAP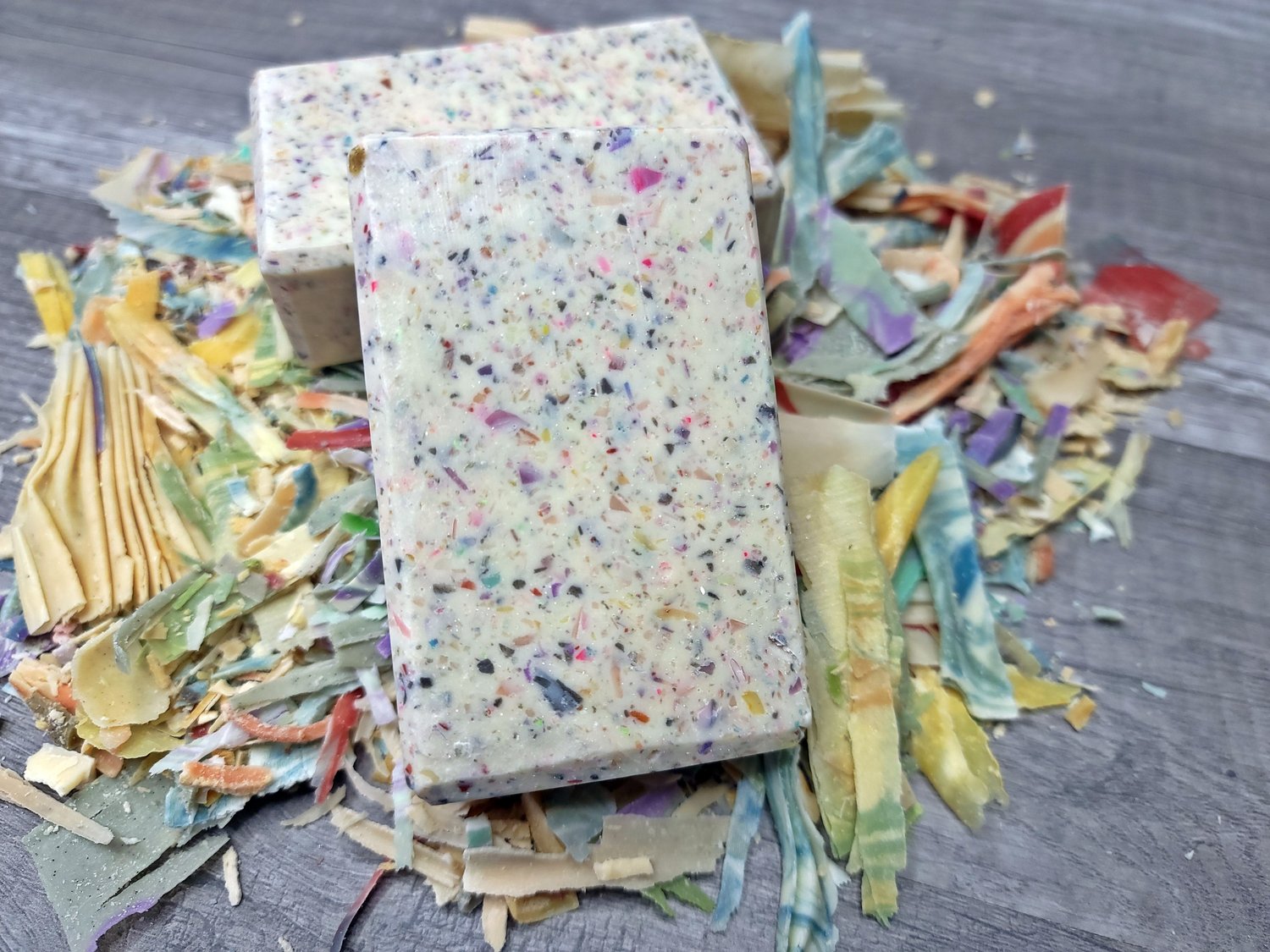 What does this soap smell like?
Bright citrus fruits of lemon and bergamot intertwine with leafy olives, softened with musk, and sweetened ever so lightly with vanilla. You're in for a real treat!
Why is this soap called "All the things?" Well, because it really is made of all the soaps I have ever made, we don't waste anything around here. Can you imagine how awesome this bar is gonna be? Find out what's in it down below. Oh, did I mention how awesome it smells!
PLEASE NOTE:
To make your handmade soap last longer, keep it dry between uses. Please use a soap dish that drains and keeps it away from direct streams of water.
This listing is for 1 bar of cold process soap.
If irritation occurs, discontinue use.
INGREDIENTS: Distilled water, Olive oil, Coconut oil, Sunflower oil, Rice Bran, Cocoa Butter, Shea Butter, Palm oil, Castor oil, Sodium Hydroxide, Goat milk, Rice Milk, Coconut milk, clay, Essential oils, Fragrance oil, Salt, Sugar, Botanicals, Poppyseeds.
Minimum weight of each bar is 4.8 oz. Each handmade cold process soap will come individually wrapped inside of shipping package.