$

9.00
EMERALDS COLD PROCESS HANDMADE SOAP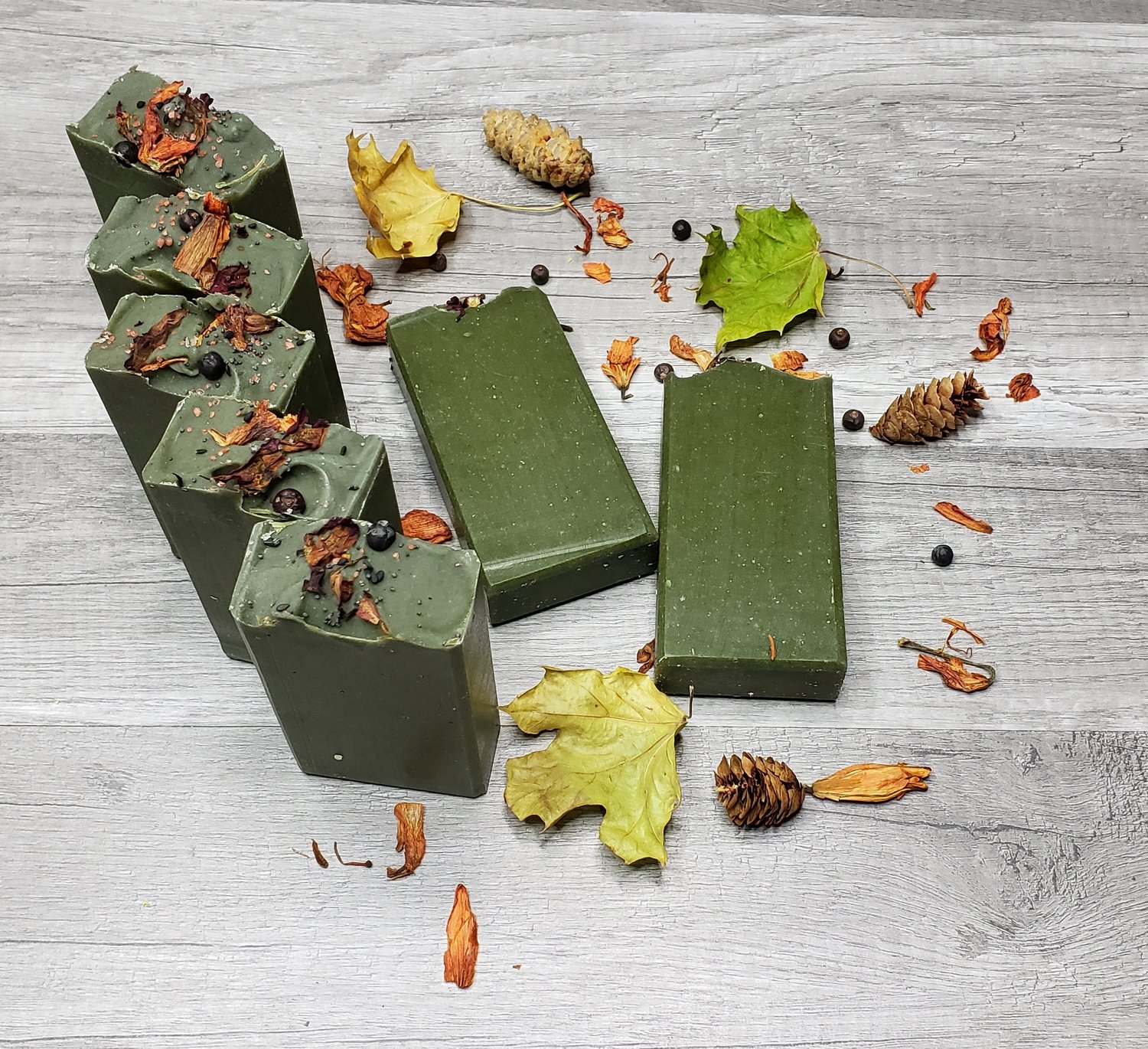 What does this cold process soap smell like?
Hints of wild oranges, yuzu, delicate jasmine, and rosewood rest on a bed of ancient red cedar, fir needles, and fresh thyme bushes with a dry down of dark oud, amber, and cashmere musk.
PLEASE NOTE:
To make your soap last longer, keep it dry between uses. Please use a soap dish that drains and keeps it away from direct streams of water.
This listing is for 1 bar.
If irritation occurs discontinue use.
INGREDIENTS: Distilled water, Olive oil, Coconut oil, Sunflower oil, Palm kernel flakes, Shea Butter, Cocoa Butter, Rice bran oil, Avocado oil, Castor oil, Sodium Hydroxide, Sugar, Salt, Fragrance, and Natural colorants of Chorella, Spinach, Activated charcoal, Moringa leaf powder, and Spirulina, Dried botanicals and black sesame seeds.
Minimum weight of each bar is 5-8 oz. Each handmade cold process soap slice will come individually wrapped inside of shipping package unless a loaf is ordered, which will come wrapped in tissue paper inside of shipping package.
All Royal Apple Berry products are made using high-quality cruelty-free ingredients. Our formulations are tested on ourselves, family, and friends, never animals. All products are made in Sterling Heights Michigan.