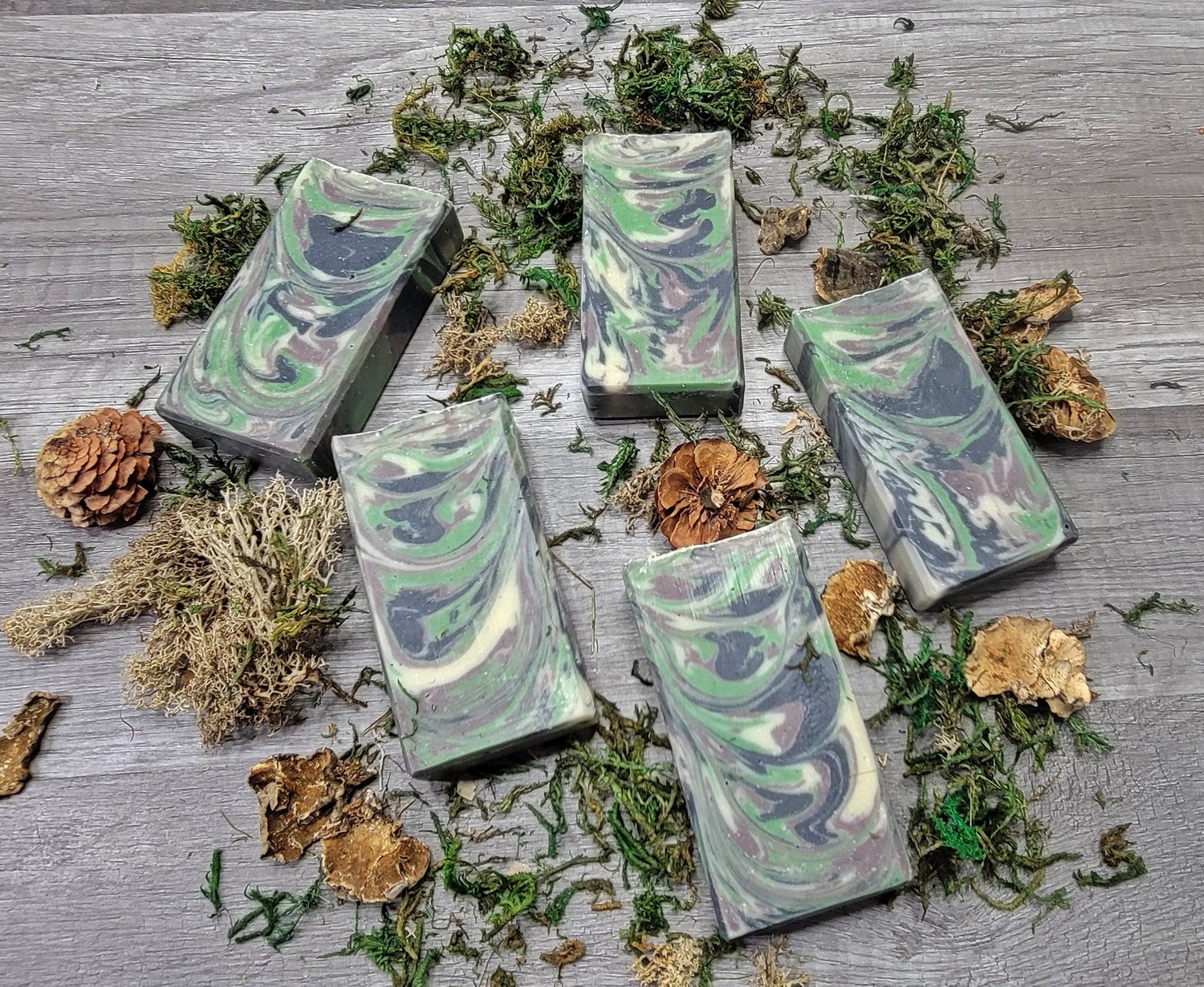 What does this cold process soap smell like?
fresh cut spruce, with a top-notes of green fir needles, eucalyptus, and a fruity nuance of pear, followed by a sweet cypress woody character and a dry balsamic base note of red cedar, Virginia cedar wood, and soft musk.
(This soap is not intended for actual hunting, that's just the name of the soap)
PLEASE NOTE:
To make your soap last longer, keep it dry between uses. Please use a soap dish that drains and keeps it away from direct streams of water.
This listing is for 1 bar.
If irritation occurs discontinue use.
INGREDIENTS: Distilled water, Olive oil, Sunflower oil, Shea Butter, Coconut oil, Cocoa Butter, Avocado oil, Castor oil, Rice bran oil, Sodium Hydroxide, Sugar, Salt, Skin-safe fragrance, colorants.
Minimum weight of each bar is 5. 2 oz. Each handmade cold process soap slice will come individually wrapped inside of shipping package.
All Royal Apple Berry products are made using high-quality cruelty-free ingredients. Our formulations are tested on ourselves, family, and friends, never animals. All products are made in Sterling Heights Michigan.